#MadeSimple For You
There is a direct correlation between what we put into our bodies and what comes out in terms of how we think, behave and perform. We not only live by this truism, it's what has guided us to create the world's simplest protein bar. One that delivers everything you need in order to rise above.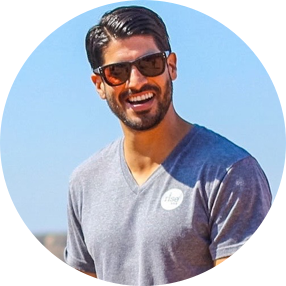 Rise Bar Founder & CEO Peter Spenuzza
Our History
In 2010, Pete Spenuzza began the development of a high-quality protein bar that would help people achieve their goals, by the nature of its simple ingredients and outstanding nutrition. He called it Rise. Simply put, he believes everyone has the ability to rise above and achieve their dreams, one step at a time.
The first Rise Bar was very simple in nature. It consisted of almonds, honey and whey. That's right — only three ingredients. But it worked. It was a success and consumers loved the idea of a simple, easy to understand protein bar. One that focused on real ingredients, while omitting anything frivolous or artificial.
Today, Rise has never strayed from the learning's of that very first bar – minimal ingredients, real food and always made simple. Every Rise Bar is made in small batches in the commercial kitchen at our headquarters.
We take an artisanal approach to our manufacturing process and slow roast our almonds, cashews, and other nuts on-site for maximum flavor. Pete and the Rise Bar team still taste test random batches every single day to ensure the ingredients and product standards never waver.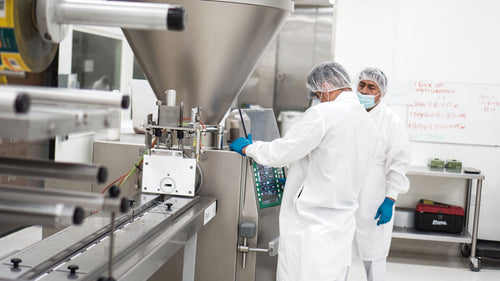 WHAT MAKES RISE BAR SPECIAL?

ALMONDS
The foundation of every Rise Bar is a delicious nut butter taste and texture.  We love almonds due to the presence of monounsaturated fatty acids, dietary fiber, antioxidants, and naturally-occurring protein.  We also use sunflower seeds and cashews, which are both rich in minerals and amino acids.  We prefer to avoid peanuts, which are full of anti-nutrients known as aflatoxins.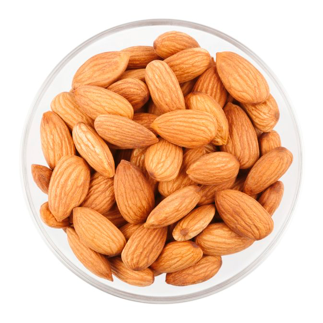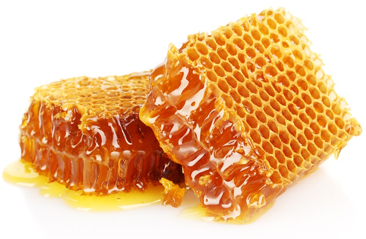 HONEY
Honey has been used as a sweetener and a natural preservative over the last 8,000 years.  It has been associated with preventing cancer and heart disease, regulating blood sugar, a probiotic, and used in Ayurvedic medical for 4,000 years.  For our plant-based fans, we utilize coconut nectar, which is low on the glycemic index, and rich in natural vitamins and amino acids.  We are committed to never using artificial sweeteners or sugar alcohols, which are associated with gastrointestinal distress.

WHEY ISOLATE
The third pillar of our bars is protein, an essential building block for anyone who's active.  Still the gold standard of protein sources, our whey isolate is proudly sourced from Gallo Farms in Northern California. This form of protein is quickly absorbed by the body and has excellent bioavailability.  For a vegan-friendly option, we use pea isolate, one of the most complete plant-based protein available, filled with all 9 essential amino acids and is just as effective for muscle recovery as dairy-based proteins.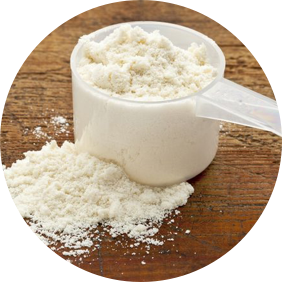 We've taken great strides to purposely design the highest quality protein bar you'll ever find. When combining a clean source of protein with a monounsaturated fat and an all-natural sweetener, this is an ideal macrobiotic blend for any active individual. Proudly made in our California facility on a daily basis, we source only the finest ingredients and blend them with an artisan approach to nutrition.
Rise Bar Today
The Rise Bar family has widely grown throughout the years. Millions have found that by eating simply, they are able to take their own leaps and to rise above in life.
Today, Rise works with entrepreneurs, lifestyle bloggers, health and fitness influencers, yogis and adventure seekers. We want to share with you the simple tips from these inspiring individuals that you can use to help improve your own health, fitness, lifestyle and relationships.
That's how #WeRiseTogether!
SHOP RISE BARS